Beloved Woman,
Do you know how invincible you are when you dare to show a little bit of your heart?
Through your courageous loving eyes, you let the light of Spirit shine.
Through your kind touch you let the Great Mother touch his heart.
When you free yourself from centuries of resentment and anger, and recognise that most of them were never even yours, you are doing enormous healing work on behalf of all women…
When you recognise how much you've held on behalf of your mother, grandmother and great grandmother, you are empowered to free yourself and your daughters from these ancient burdens…
When you recognise that they held on tight to their wounds because they didn't know any better, because they didn't have the capacity that you have today, you are empowered to heal those wounds.
With your courageous heart you can heal generations of wounded women.
It takes choosing love over fear.
It takes choosing forgiveness over holding on.
It takes choosing freedom over burdens.
It takes embodying the Great Mother that you are, the one who can see her child in everyone.
What would it take for your heart to soften?
When is the good time to do it if not now?..
The journey may feel lonely at times… but not when you have a whole tribe of women who are also fully committed to Love by your side!
Priestess School is this kind of community of women.
When we practice together, we accelerate our individual and collective empowerment. Together we discover that our capacity for Love is beyond what we could have ever imagined. We discover the true Gift that each of us carries. We discover what it means to be the Big Woman supported and held in who she really is.
Photo by @iamjodielouise
Lets get connected. Join the tribe of 100k+ like-hearted souls and follow me on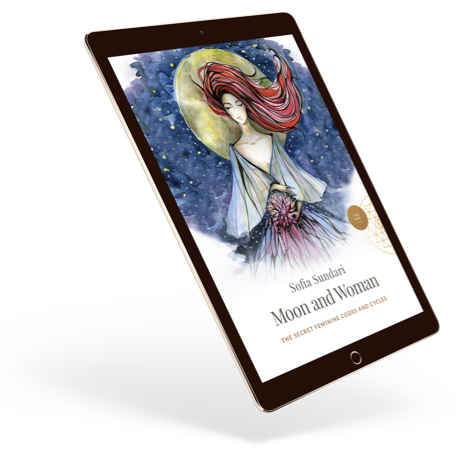 Get your free ebook
Moon and Woman
Become even more connected to the incredible vessel that is your feminine body.