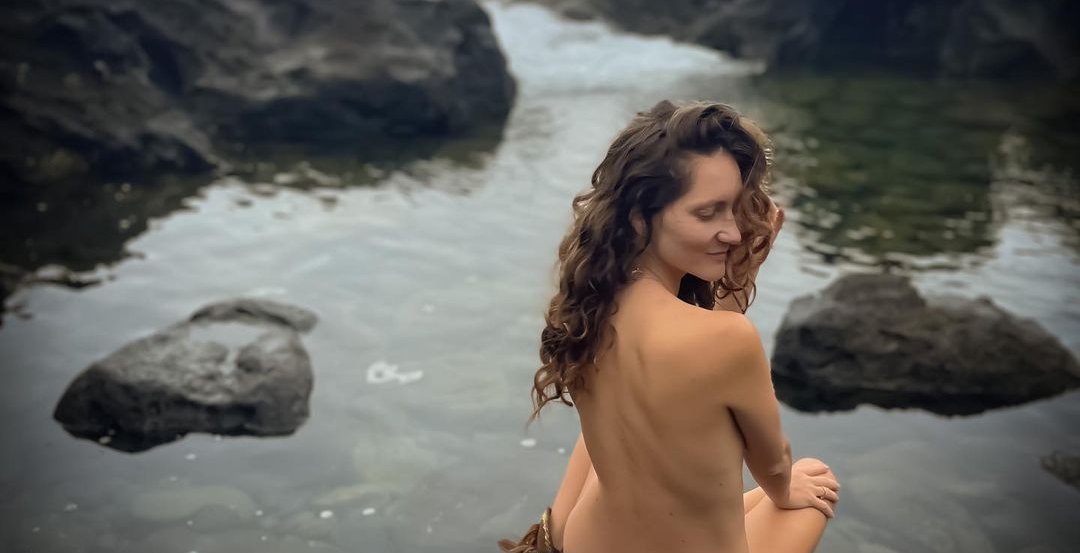 Oliver and I have arrived to our stunning holiday destination, but our suitcases haven't.
My closet is empty but my heart is full of love.
Last year my birthday wish was to fully incarnate into my human self and feel at home here in the human land, as much as I feel at home in the realm of Spirit.
Well… the journey appears to be far more peculiar than I thought. During this last year I was invited into a completely new understanding of what this truly means.
What does it truly mean to become completely embodied as a human, aligned with the supreme destiny of this human incarnation?..
Where am I invited when I know I am safe in my body and in this world… when I've been kissed by Grace and I know that who I truly am has nothing to do with my personal identity… when my body is the healthiest and strongest it has ever been… when I know I am loved by the man of my dreams… when I don't need money to cover my basic (and way beyond basic) needs…
From this point on, a whole new journey kicks in:
An extraordinary play.
A journey in the field of Excellence.
A journey of Divine power integrated with the Human power.
Here comes the choice to make the most out of this Incarnation.
So that when I arrive to the hour of my death, I will know that I have lived.
That I have relished in the most exquisite flavours of this Life.
That I have lived from my deepest truth.
That I have given every drop of me.
That I have prioritised Love above all and that has been my service.
Thank you to you all who has sent a blessing on this day. Thank you for loving me and walking with me. Thank you to all of you with whom I haven't been in contact for a long time and who doesn't remember my birthday. Thank you for letting me go. Thank you for accepting me as I am. Thank you Life. Thank you Goddess. Thank you God. I am still here and I am just getting started.
Lets get connected. Join the tribe of 100k+ like-hearted souls and follow me on
Get your free ebook
Sundari Love Practices
5 Simple Tools To Deepen Intimacy