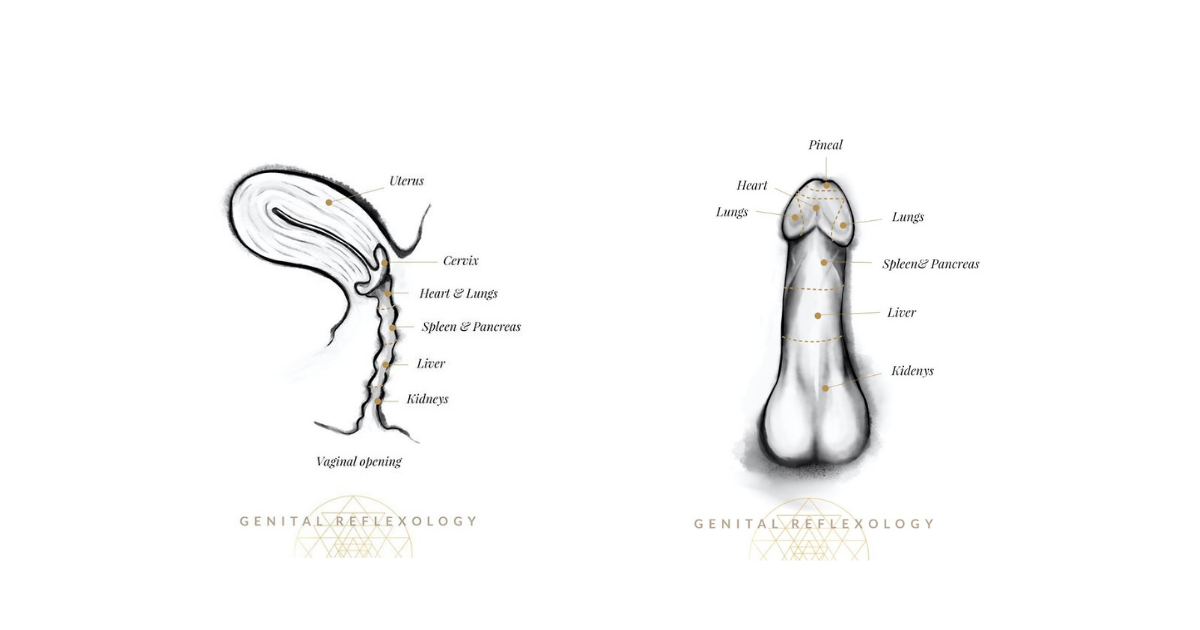 It may surprise you that both male and female genitals are completely covered with reflexology points that stimulate all the internal organs and glands of the body. ☤
⠀ ⠀
This makes full-body 0rgasm not only possible but also very logical. When these many reflexology points on your genitals are *consciously* stimulated, it can stimulate and activate the entire body. ✨
This clears out stuck energy, revitalizes ourselves and our organs, and activates our *natural* full body 0rgasmic capacity for pleasure, beauty, and Love. ♡♛
By massaging these parts of your cock/yoni, you also release stored emotions:
✧ Kidney area stores emotions of fear and mistrust. ⠀
⠀
✧ Liver area: anger, frustration and jealousy. ⠀
⠀
✧ Spleen area: guilt, shame, worry, anxiety ⠀
⠀
✧ Lungs area: sadness, grief, loss⠀
⠀
✧ Heart area: impatience ⠀
⠀
This information comes from Taoism and I received it many years ago from my Taoist healer and teacher in Thailand. ✨
⠀ ⠀
To do a profound mystical work on deeply activating and liberating your sacred lingam or yoni, you are welcome to join Sacred Sexuality Practitioners' Training that I am facilitating very soon in Portugal.
There the participants will be practicing up to 20 hours of Sundari Mystic Bodywork.
✯ The essence of this bodywork is that the Practitioner gives space to something greater than him/herself and through that… incredible healing, magic and awakening to the Source of All takes place for the receiver. And this.is.not.an.exaggeration!
This training will support you in becoming a true temple keeper, a magician who can touch people's hearts with your presence, and open veils between realities. ✧ ♡
[Note that participating in Liberation into Orgasm retreat (or similar) is a prerequisite to this training. And Liberation into Orgasm retreat begins in just a few dayzzzzz!]
For more details on the Practitioner's training click here.
Lets get connected. Join the tribe of 100k+ like-hearted souls and follow me on
Get your free ebook
The Key to the Feminine Mystery
A Practical Guide for Men who Rise