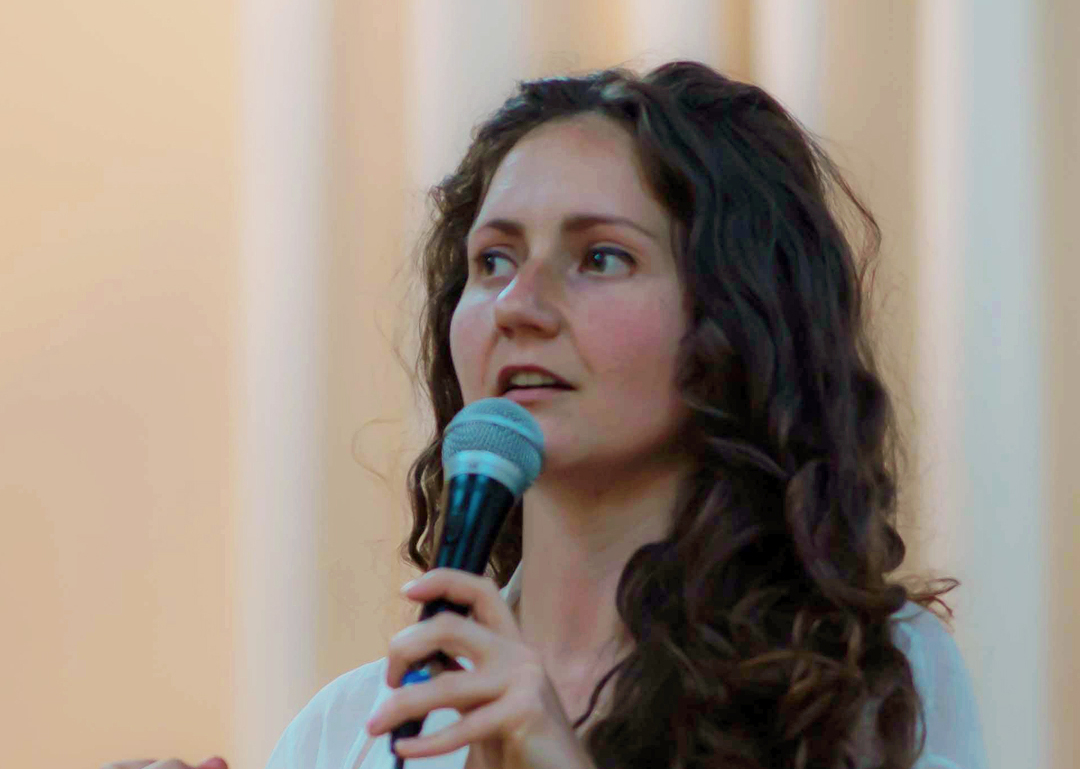 I know how scary it may be to speak authentically and to trust that what you have to say has any significance.
I grew up being the youngest of all my siblings, cousins and friends. I was not accepted in games, bullied and told that I was too little to understand certain things.
I felt that my Voice didn't matter much of my life.
When I started the journey of claiming my power and my light, I did something radical: I cut all contact with all my relatives and friends for 5 years.
Because I was terrified of their criticism and disapproval – I was extremely sensitive to that.
Because I thought that they would break me down if I wouldn't be able to rationally explain that which felt so important for me…
Because I thought that I could fail and I didn't want others to laugh at me if I did…
My mother was devastated.
My father accepted my need and said that as long as I was happy – he was happy.
My friends thought I joined a cult and went crazy.
My knees were shaky, and I was not able to articulate what was going on… So it was fundamental that I placed the boundaries to not be affected by anyone else's Voice, In order to clearly hear and listen to my own.
As a result of that, while I was living in the desert of California, immersed into 8 months long full time meditation retreat an idea to create a 3 week long immersion for women came through. That immersion changed everything for me and for the 12 women who joined me. That Immersion in 2014 was the proof that I could do anything I put my heart into.
During my 3 day masterclass "Leading from Within" I hold the space for you to meet your Voice, and to confidently share your soul's song in this world.
You don't have to spend months in meditation, or years of cutting connecting to your loved ones. Instead, you can collapse time and leap into embodying the Leader within you.
☤ Join 𝗟𝗲𝗮𝗱𝗶𝗻𝗴 𝗳𝗿𝗼𝗺 𝗪𝗶𝘁𝗵𝗶𝗻 and rediscover your authentic Voice! ☤
Lets get connected. Join the tribe of 100k+ like-hearted souls and follow me on
Get your free ebook
Sundari Love Practices
5 Simple Tools To Deepen Intimacy