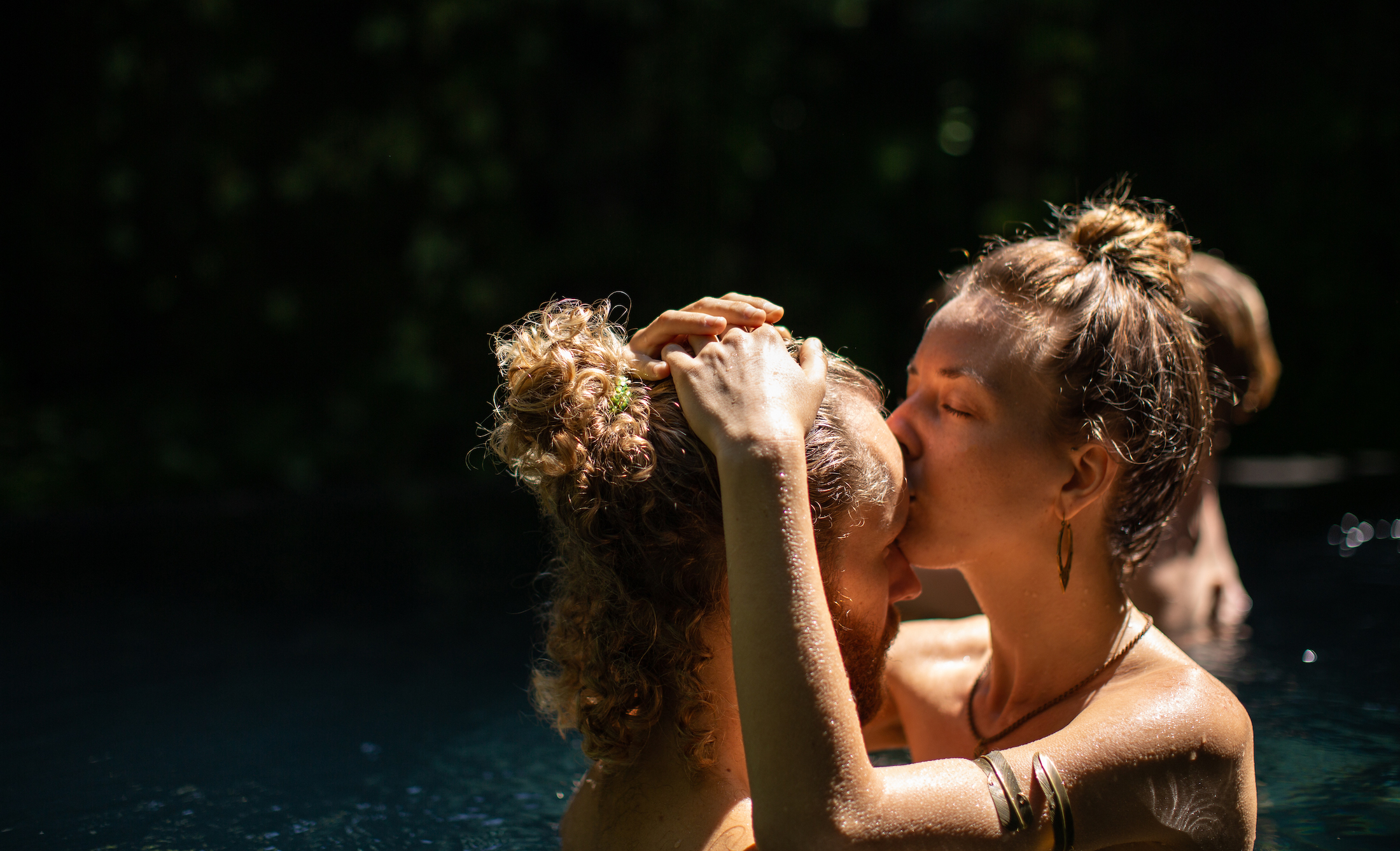 For a woman who wants to magnetise a Sacred Union, it is especially important for her to be in her natural element of pleasure, sensuality, and joy.

The same is true for a woman who is in a partnership and wants to deepen into Love, and transform it into a Dharmic relationship.

When we, women are not living from our minds, but fully surrendered into the body and in our pleasure, we intuitively know how to navigate the depths of sensuality and sɘxuality as well.

♛ When women clear old wounds, programming, and the energy of past lovers…

♛ When women really embody the beauty of their hearts and their longings…

♛ When women empower their inner masculine and land in the space of sovereign wholeness…

♛ When women embody the essence of their inner Priestess…

…they are able to reclaim their pleasure and magnetise whatever they most desire.

We start shining with full radiance when we come into our Awakened Power and we bring awareness to our sensual feminine gifts.

So what are these feminine gifts?

There are many…

Our touch, our voices, the ways that we move – all of these gifts are not only to be enjoyed by those around us, but first and foremost by ourselves.

Feminine radiance has a healing quality to it that uplifts every relationship, and can even shift the energy of an entire room.

It naturally attracts men of a high caliber, who are able to fully respect the power and the sacred beauty of such a Woman.

Registration for ♛ Come, My Love ♛ online course closes tomorrow!

I created Come, My Love to help women master their feminine sensual energies and uplevel their communication so that they can call in true Sacred Union. 

Join us to magnetise your Sacred Union, whether you are single or in a relationship which you wish to elevate into deeper Love, Truth, and beauty. ♡

Find info here!
Lets get connected. Join the tribe of 100k+ like-hearted souls and follow me on
Get your free ebook
The Key to the Feminine Mystery
A Practical Guide for Men who Rise